Regular price
Sale price
$34.97 USD
Unit price
per
Sale
Sold out
USA: Get it between -
Experience a bread knife that's not just a bread knife.
ULTRA SHARP - CUTS EFFORTLESSLY: Whether you just bought a fresh crusty bread or have baked your own homemade soft and spongy bread, you deserve a razor sharp knife that cuts perfect pieces and leaves your beautiful bread intact with no ripping and tearing. KUMA Bread Knife will effortlessly slide right through your fresh loaf with ease.
SIZE MATTERS - REDUCE PRESSURE AGAINST BREAD: The best bread knives have some length behind them. Our 10" blade design means that you have enough blade length to perform long and smooth slicing motions against your bread, giving you beautiful cuts. A shorter blade means you need to apply more force against the bread, essentially hacking through it rather than gliding.
SMOOTH SLICES - NO RUINED BREAD: Most bread knives have stiff blades and rough serration to attempt giving an immediate impression of sharpness. Such knives will rip the crust and tear through the bread until it's toast (pun intended!). Essentially, they leave you with an imperfect cut and ruined bread loaves. KUMA Bread Knife is the OPPOSITE of that. An ultra fine and razor sharp serration combined with a flexible blade gives you a TRUE sawing and slicing effect.
MULTIPURPOSE - NOT JUST FOR BREAD: The nature of our sharp fine serrated blade makes this knife ideal for much more than just bread. Slice through the thick skin of a watermelon, carve through tender pork, brisket, or roast beef etc. That fully stuffed sandwich or bagel? One long stride with your KUMA Bread Knife will slice them up beautifully. In fact, it is even a perfect tool for cutting soft and juicy fruits and vegetables, such as tomatoes. You'll come a long way with this in your kitchen.
GIVE A SLICE - THE BEST PRESENT: A gorgeous gift for the cooking enthusiast. Know someone who loves to bake homemade sourdough bread? And that person who always brings freshly baked baguettes when visiting? Give them the gift of making cooking more enjoyable - perfect for the professional chef and for the home cook. KUMA Bread Knife comes in a beautiful black gift box that's ideal for gifting and for storage. All KUMA products come with an extended WARRANTY and hassle-free MONEY-BACK option.
Shipping & Returns

Free shipping within the US. International shipping available for a fee. 30 day return window for a full refund.
Care Instructions

Always wash by hand immediately after use and dry the product thoroughly with a soft cloth or towel. Never leave the product soaked or with small droplets.
Share
View full details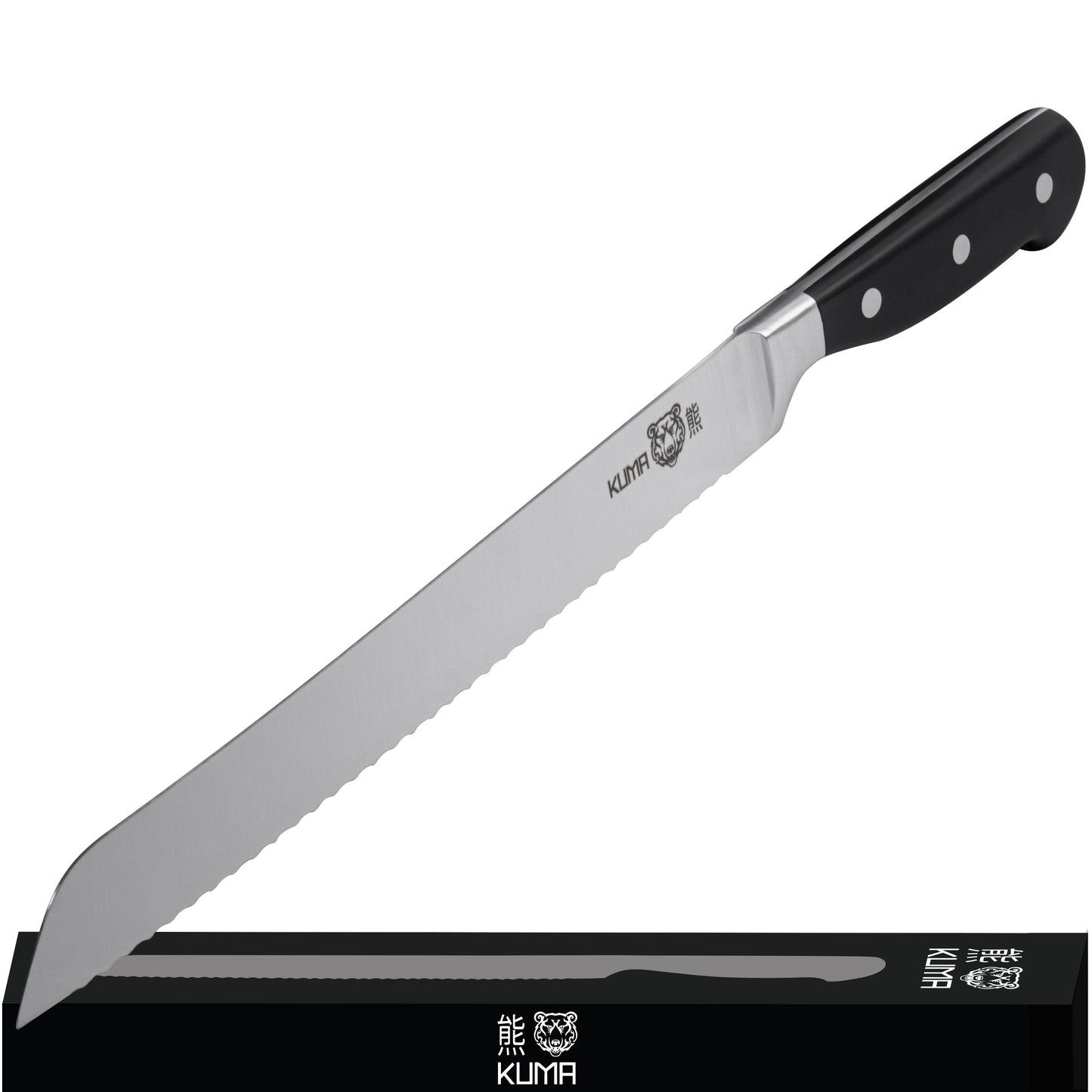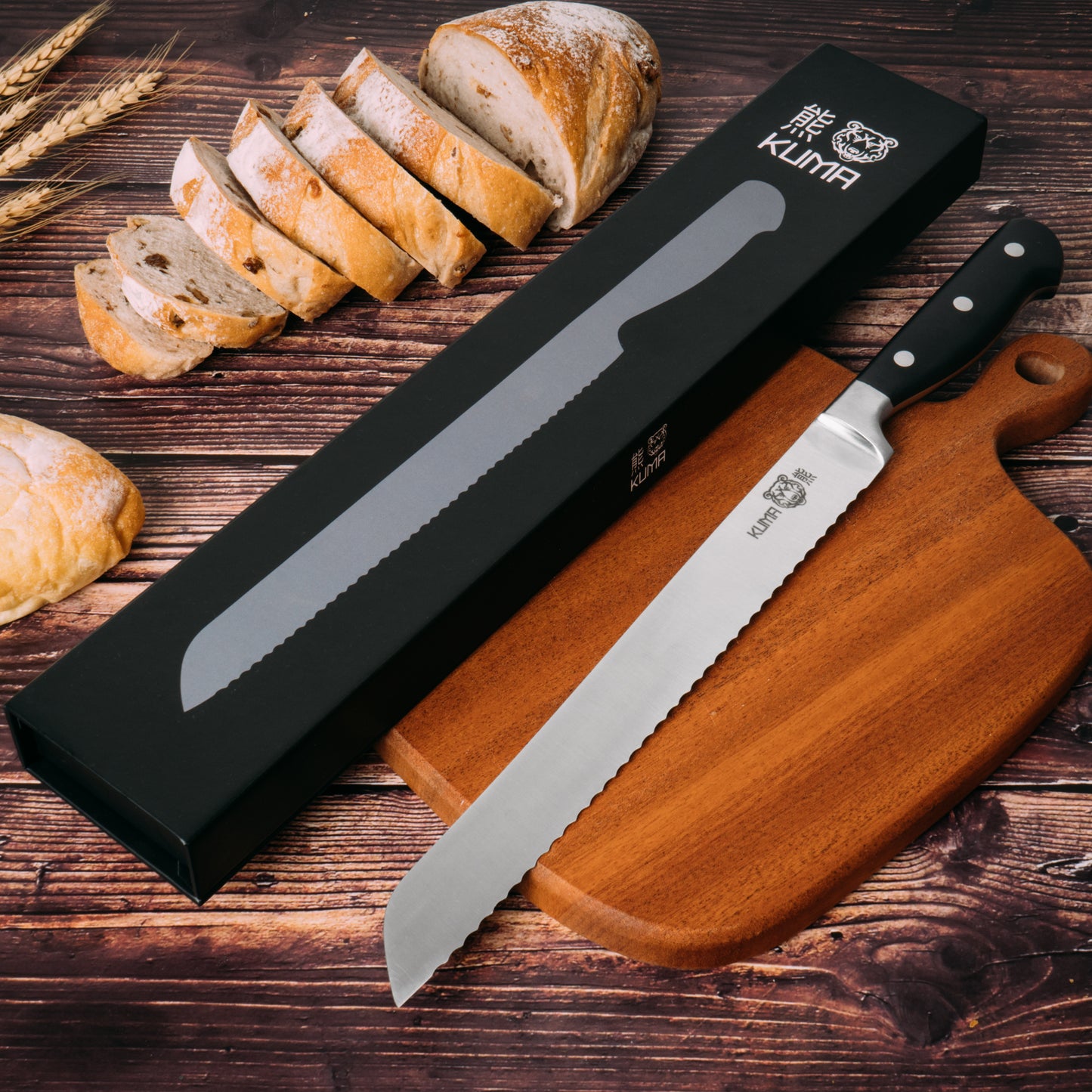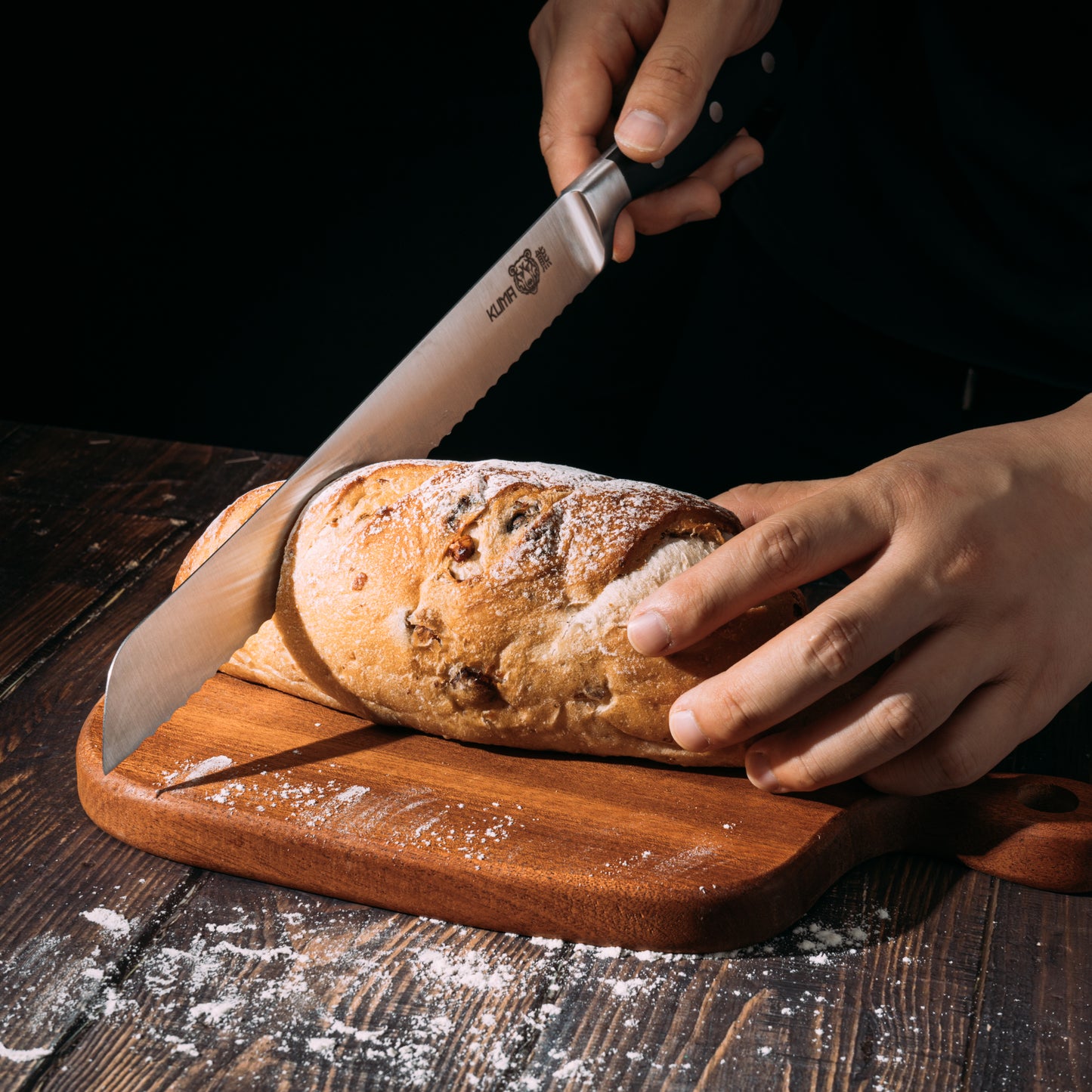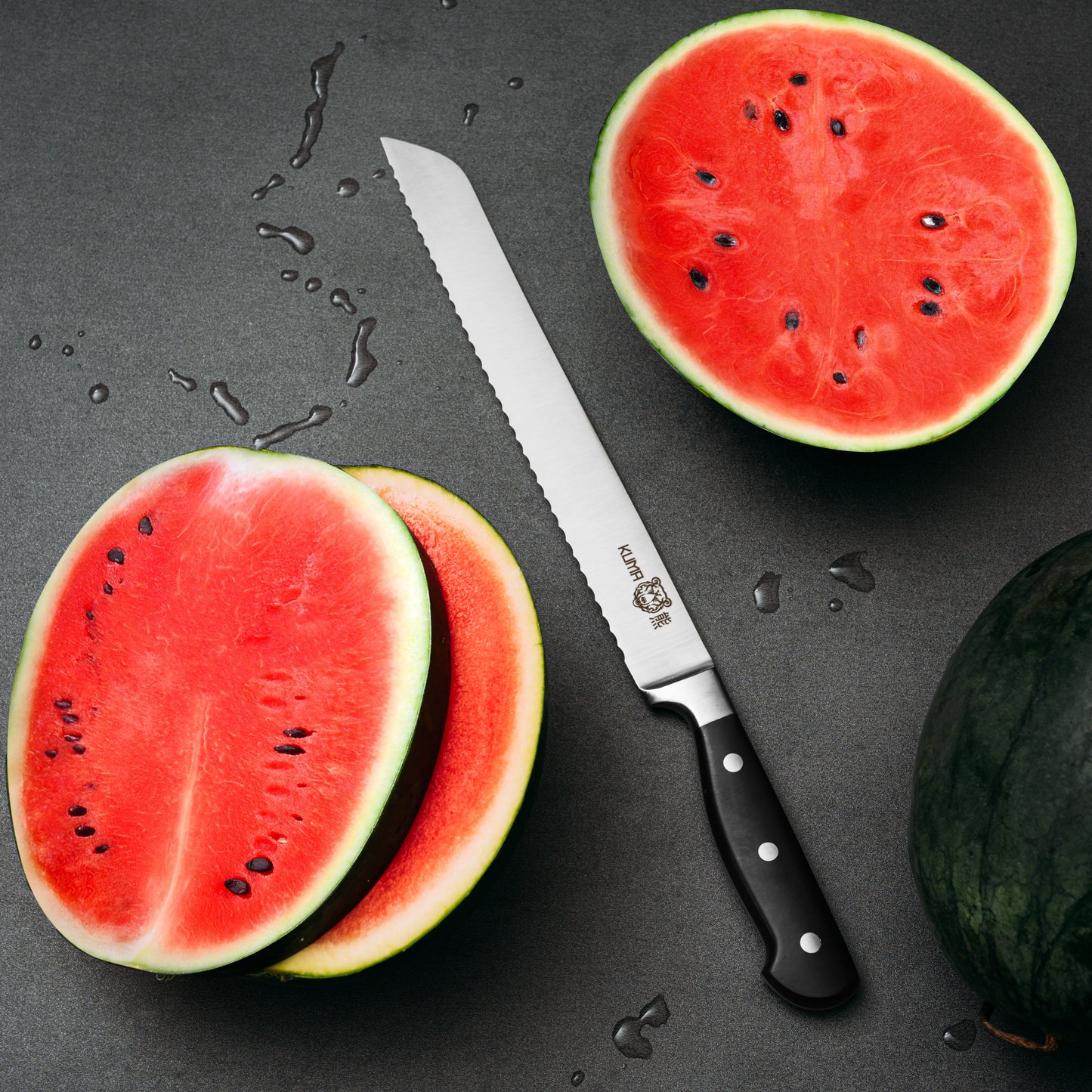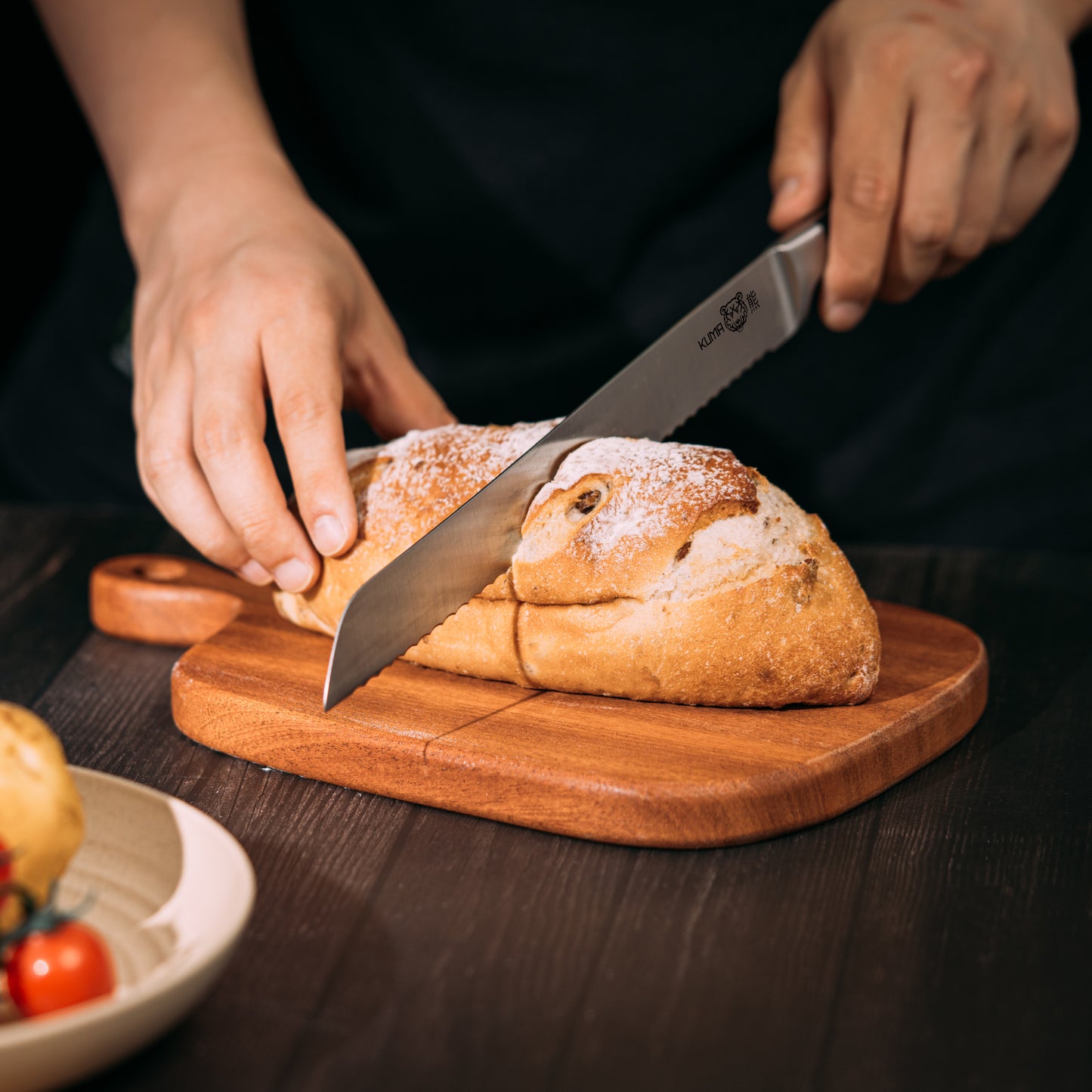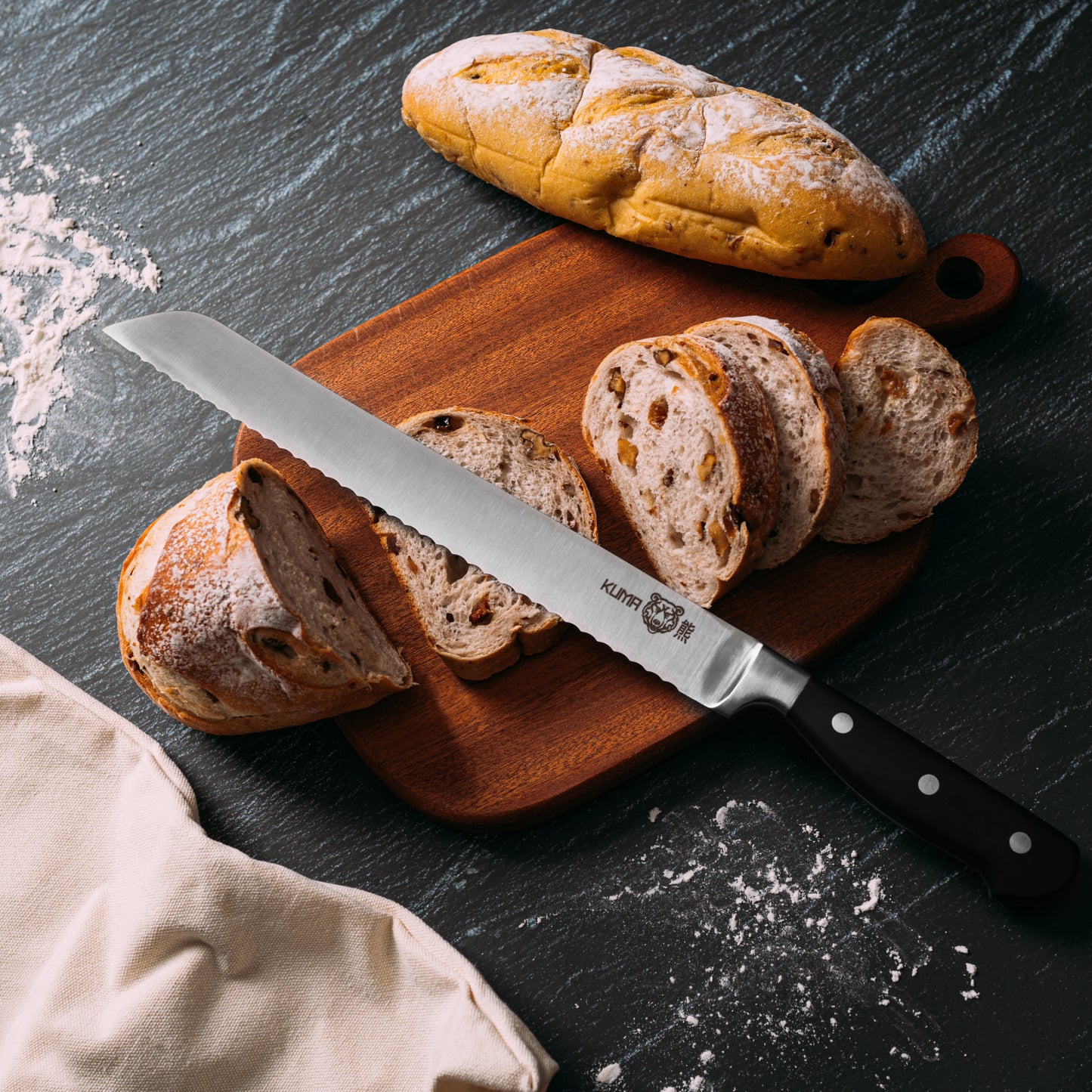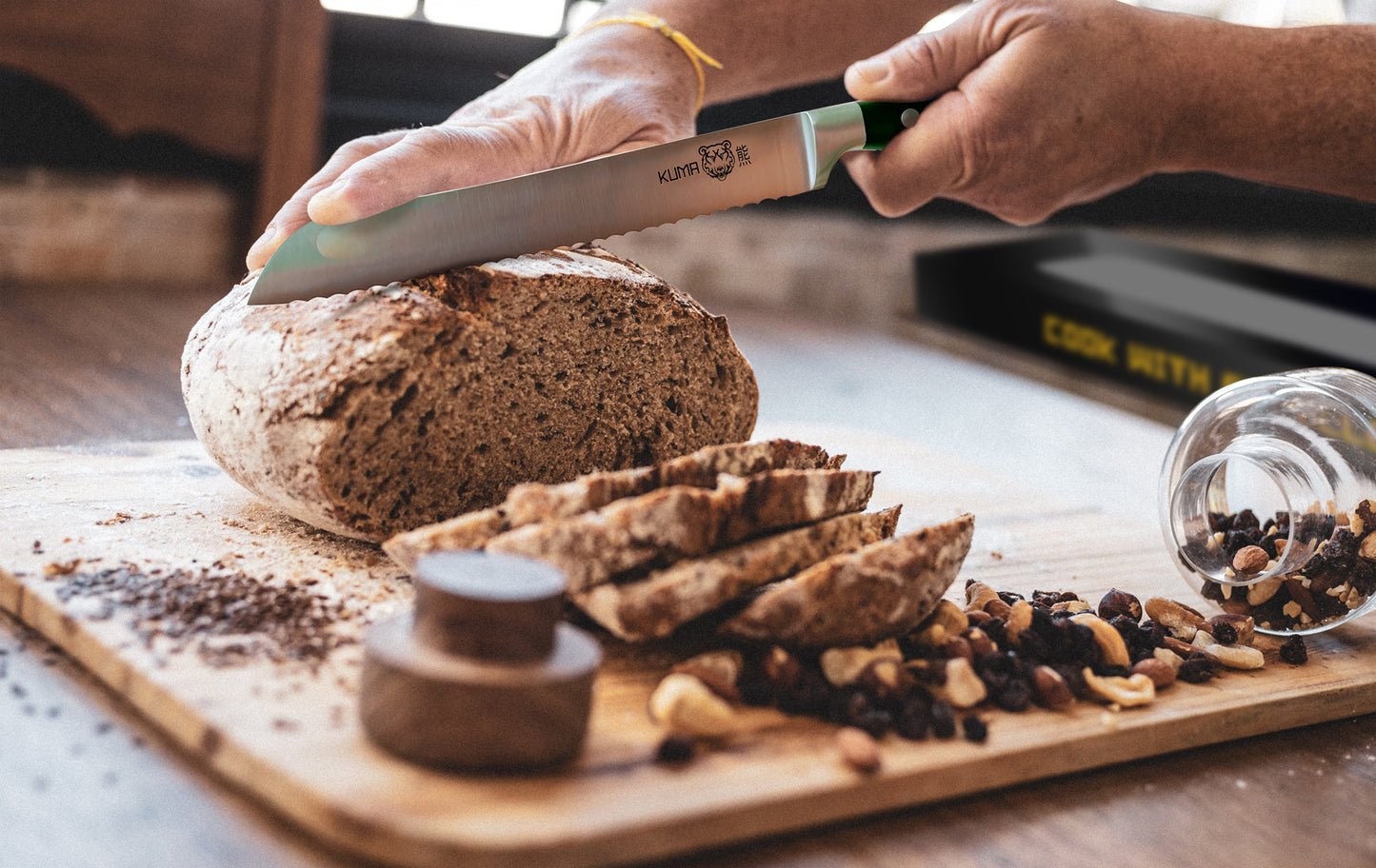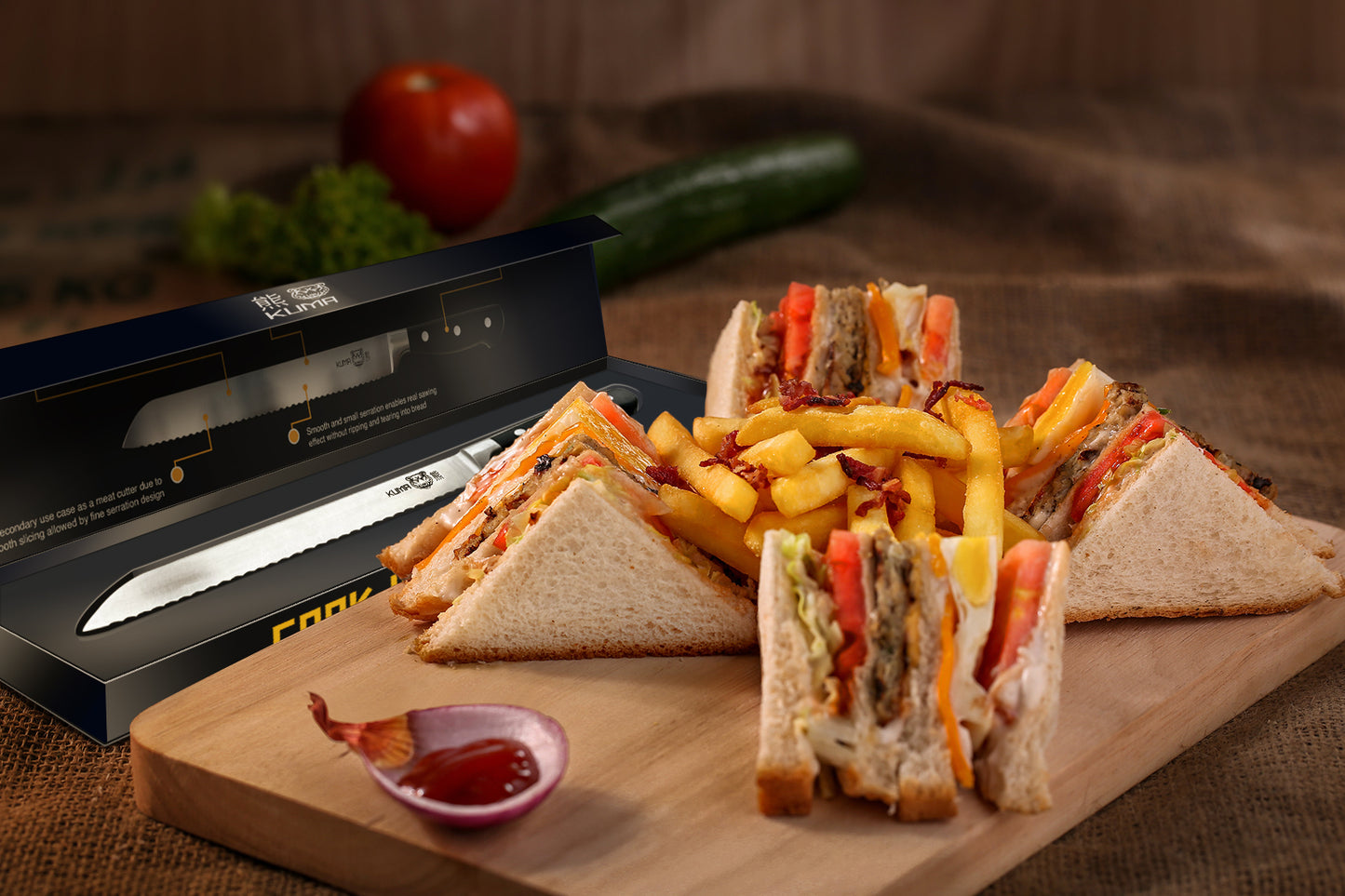 Free Shipping

FREE shipping on all US orders.

Hassle-Free Returns

Your satisfaction is our priority and we happily accept proruct returns.