Regular price
Sale price
$37.97 USD
Unit price
per
Sale
Sold out
USA: Get it between -

Enter The KUMA Experience
KUMA is a family run company with a passion for cooking, cutlery, and craftsmanship. The KUMA company was born out of a desire to create high quality kitchen knives that combine razor-sharp performance with high lightweight maneuverability all packaged in a beautiful aesthetic design. Being inspired by the artistic Japanese steelwork culture and its blade experts, a great focus on profile, unbelievable sharpness, minimalism, and comfort has been a defining factor in our products.
This is item has FREE Shipping in the whole of the United States
In short, KUMA strives to create the piece of kitchen cutlery that everyone loves to use. And that is what the KUMA Experience means to us. Today only  FREE Shipping throughout the United States
Have Your Kitchen Knife Lost Its Sharp Edge?
Are you tired of your dull kitchen knives that cannot slice tomatoes without mashing them to pulp?
Do you remember your chef's knife being much sharper compared to now?
Has it suddenly become a challenge when carving roast, delicately slicing and chopping vegetables, or even filleting fish?
Do you feel lost when you hear about some special sharpening stone and tricky sharpening techniques?
Your New Carbon Steel Honing Rod by KUMA!
Elegant and simple design. Finally, you can hone and recover your knife's sharpness to slice that tomato as thin as you like.
No experience or training needed; simple sharpening method as explained on packaging.
Ergonomic non-slip handle maximize comfort and ease of use.
High quality sharpening steel for everyone.

KUMA production undergoes intense quality control to thoroughly check each individual knife to ensure our quality standards are met. KUMA partners with an industry leading manufacturer with a long history in steel and cutlery.

This kitchen knife sharpener excels with the following characteristics:

Ease of Use
Attainable way to sharpen
Non-slip and comfortable handle
Quickly maintain your sharp edge

The new KUMA Honing Rod lets you increase your knife's lifetime with ease; let your chef knife enjoy years of more cutting action!

This KUMA Honing Rod is SOLD EXCLUSIVELY by KUMA. Purchases through KUMA or KUMA assure you that your product is Authentic.

★Buy With Confidence★
We Use the Best Carbon Steel for Our Knife Sharpener

WORKS LIKE MAGIC - You can now recover that sharpness you thought was long gone with just a few quick strokes against your kitchen knife's blade. Meet your new honing rod from

KUMA

. Without it, you'll be fine. With it, you'll be a legend.

MAINTAIN YOUR SHARP EDGE - Use your honing steel to increase the lifetime and longevity of your favorite chef's knife, chopping knife, carving knife, or any other kitchen knives.

EASY TO USE - We have created the best kitchen knife sharpener for YOU. Much simpler than using a sharpening stone; simply strike your blade against the steel rod a few times at a 20-25 degree angle, and your knife will get the sharp edge it deserves.

HONE WITH COMFORT - Cooking should be a breeze so your sharp knife is crucial. With a smooth ergonomic handle you will always have the perfect grip on your sharpening steel. After a few strokes against your blade your knife is ready for slicing. NOTE: The Premium VG10 Japanese Damascus

KUMA

Chef's Knife requires a DIAMOND Honing Rod! Use

KUMA

Honing Rod in Carbon Steel for softer steel knives.
RISK FREE: BEST HONING ROD FOR YOUR MONEY - A truly amazing honing rod should be attainable for everyone. Our carbon steel is a key material that allows us to create high quality sharpeners that are affordable to all households. Go activate your exclusive

KUMA

 Limited Warranty for maximum coverage and enjoy a 30-day 100% Money-Back Guarantee!
This item has FREE shipping within the United States!
Shipping & Returns

Free shipping within the US. International shipping available for a fee. 30 day return window for a full refund.
Care Instructions

Always wash by hand immediately after use and dry the product thoroughly with a soft cloth or towel. Never leave the product soaked or with small droplets.
Share
View full details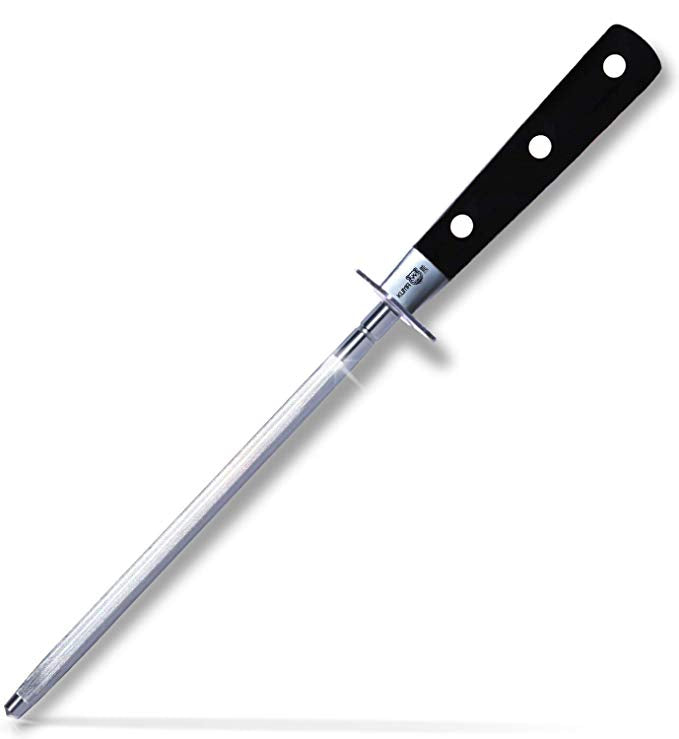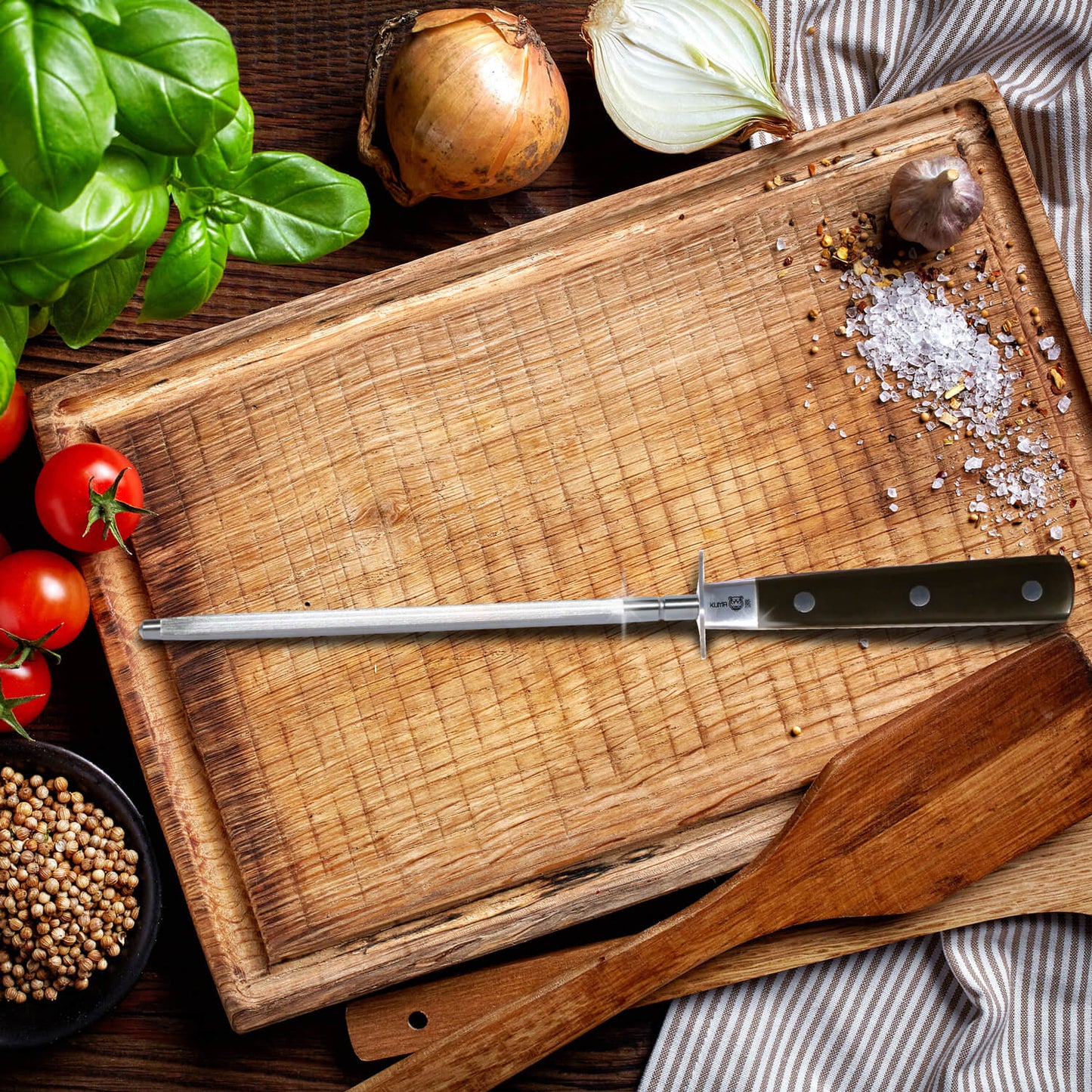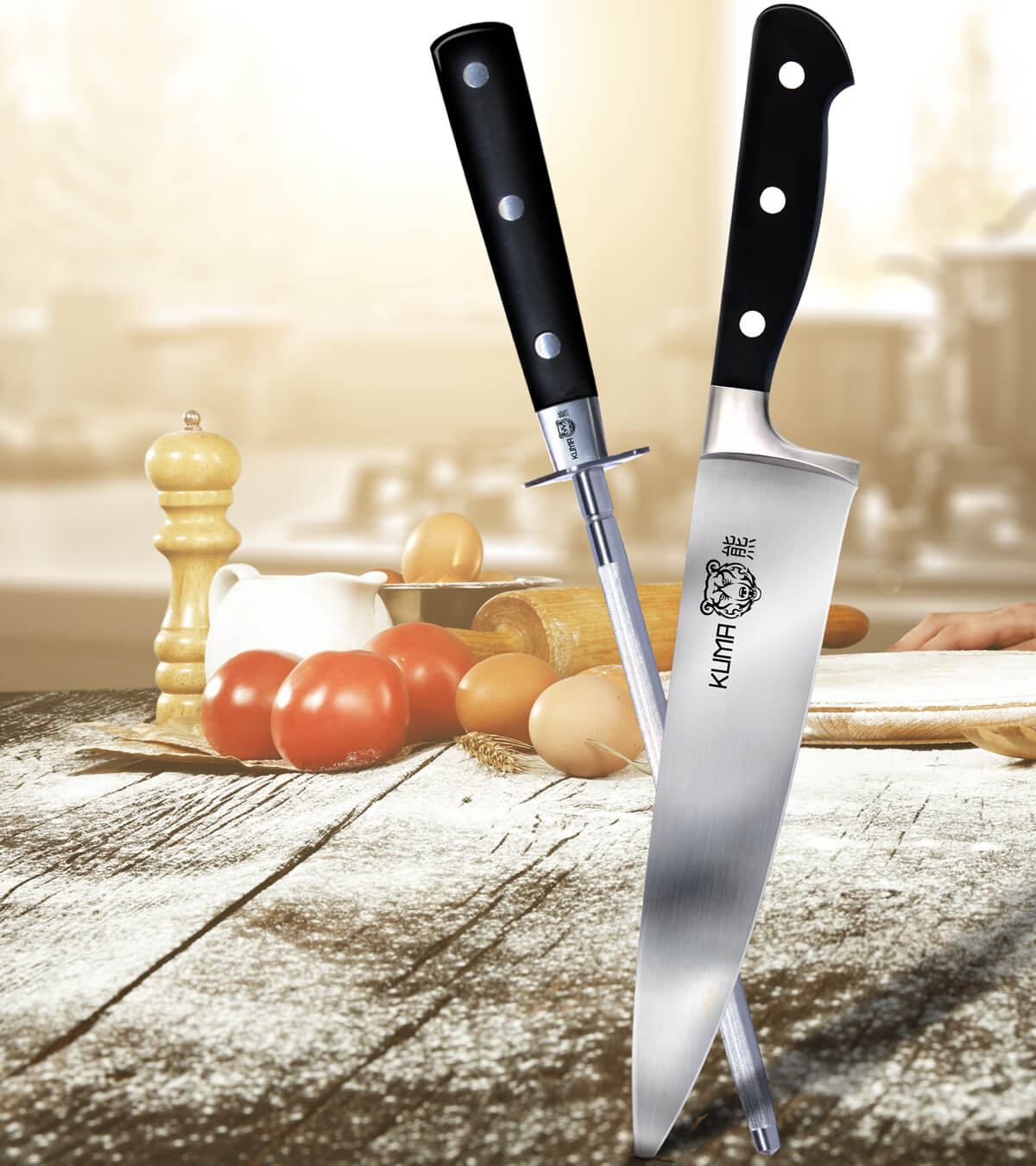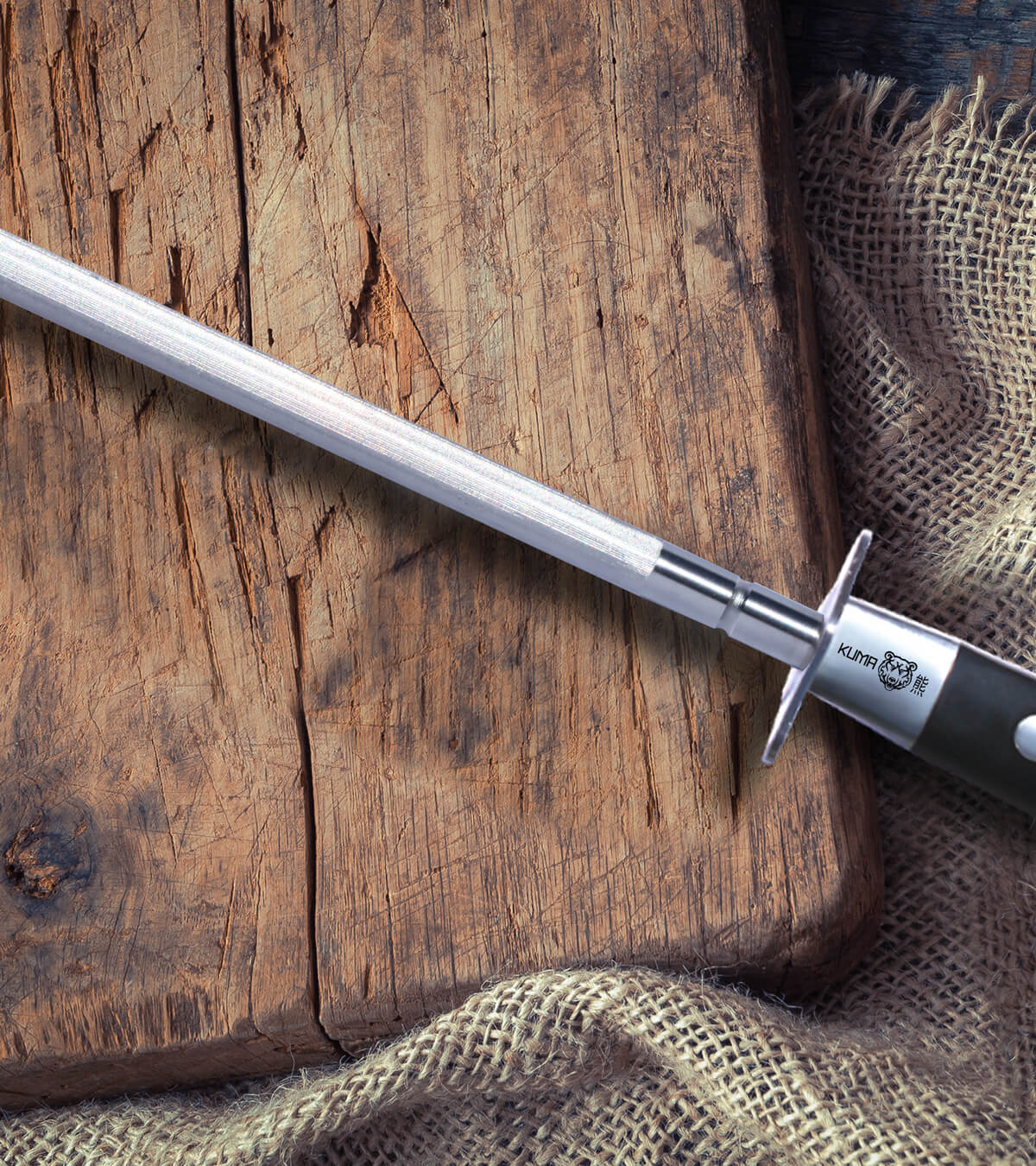 Free Shipping

FREE shipping on all US orders.

Hassle-Free Returns

Your satisfaction is our priority and we happily accept proruct returns.