About Us
Creating high quality kitchen knives for everyone.
Hi there!
I'm Oliver and next to me is my sister, Mia. We are what you'd nowadays call foodies. We enjoy cooking, but we LOVE using the right tools for cooking. Our favorite tool is the kitchen knife, and that's why we started KUMA - a small family run kitchen knife company that strives to deliver you the absolute best cutlery at fair, unrivaled prices.
Working as a small family business, we have our finger on the pulse constantly. We absolutely love the blessing of working together and having the freedom and focus to interact on a personal level with our many wonderful customers. The experiences gained from 1-to-1 interactions with YOU are thoughtfully translated into the products we create.
KUMA was born out of the desire to create high quality kitchen knives that combine razor-sharp performance with high lightweight maneuverability all packaged in a beautiful aesthetic design. In short, KUMA strives to create the piece of kitchen cutlery that everyone loves to use. And that is what the KUMA Experience means to us.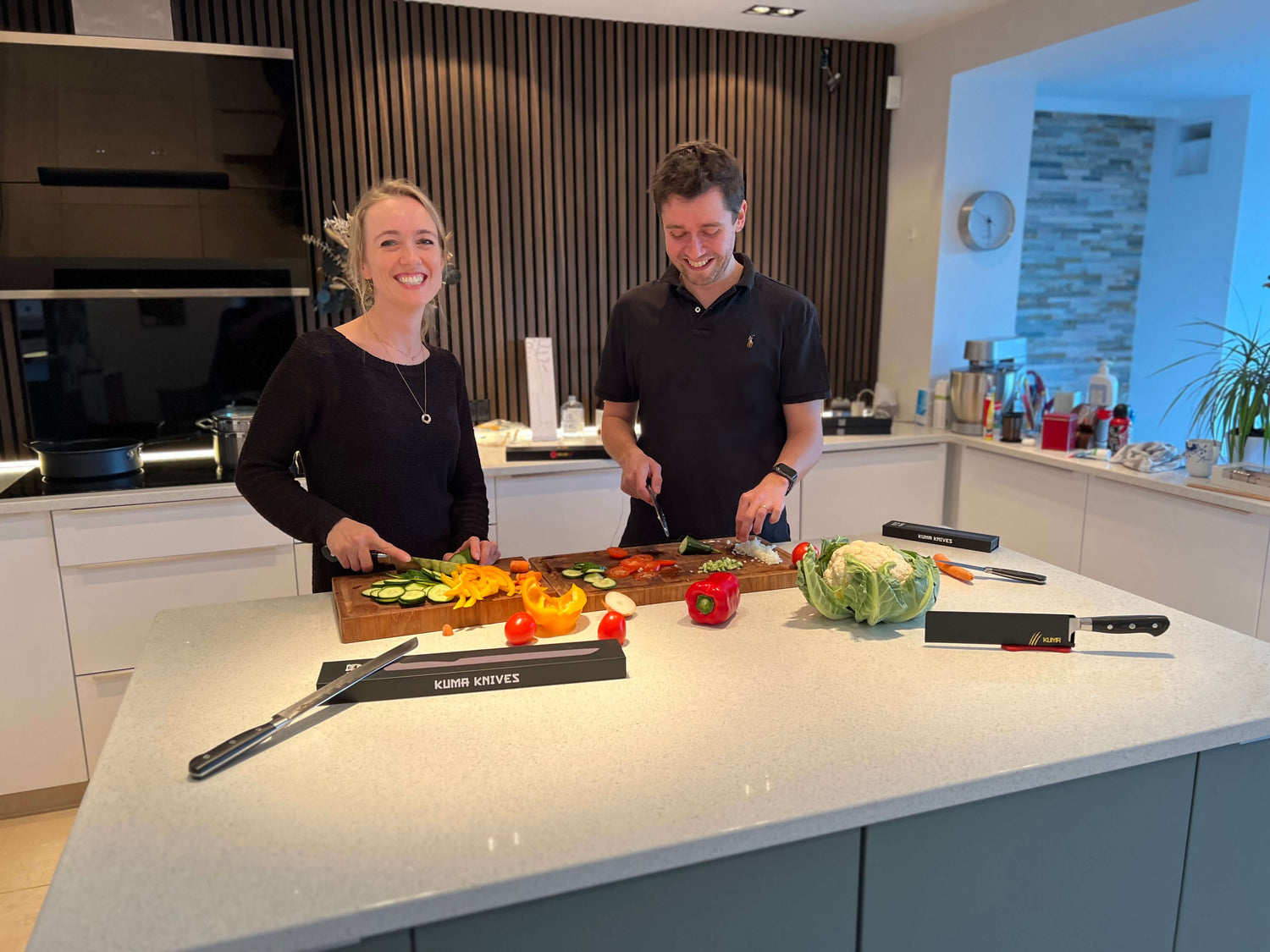 Fun is always more fun together!